Healthy Prepared Meal Delivery in San Antonio
Nutritionist-approved meals for the entire family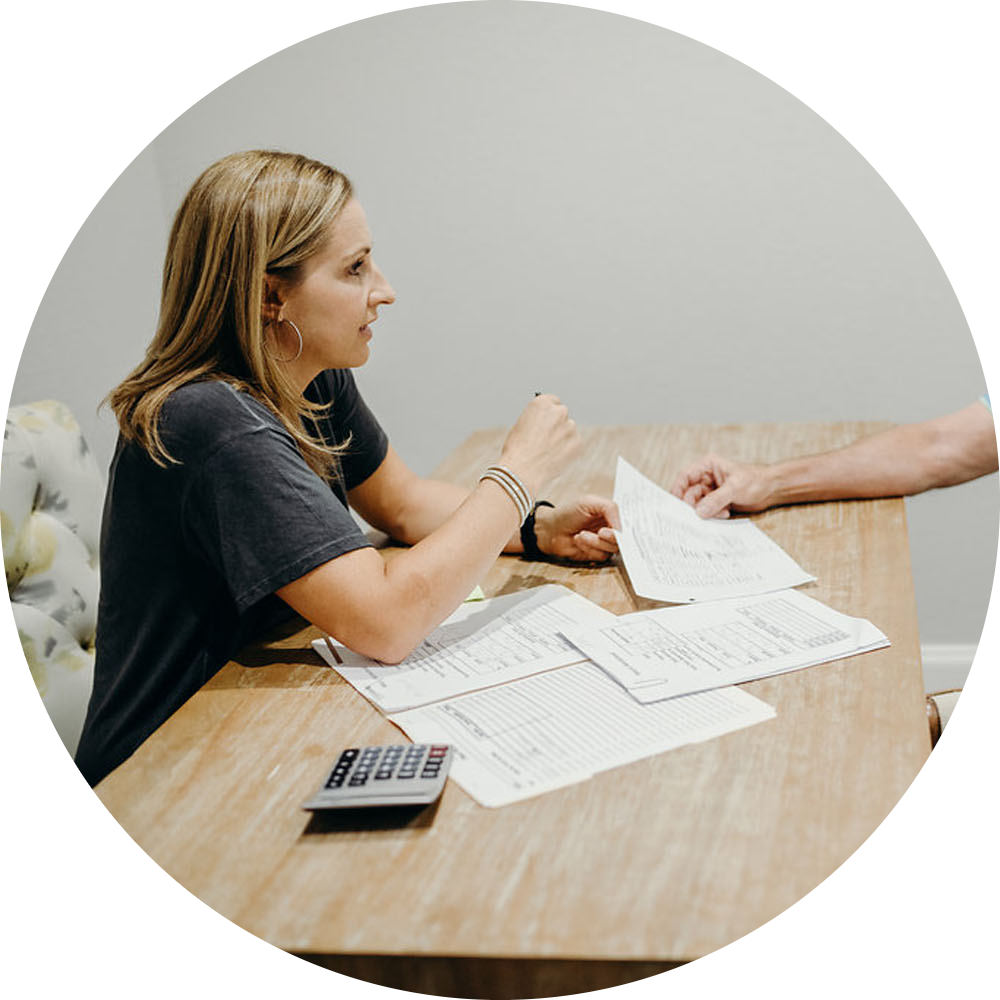 WE GET IT - YOU'RE  BUSY…
… and you struggle with your weight and health. You don't focus on YOU like you should.  As a result, you have less energy for your family and career.
Local Health Market specializes in healthy meal prep delivery and pickup in San Antonio, TX. We design meals that improve eating habits, promote fat loss, reduce inflammation, and save time.
It's why we're San Antonio's destination for mouthwatering, ready-made meals. 
Your Health Journey Is As Easy As…
Choose your favorite healthy prepared meal and add to your cart.
Choose One-Time or Subscription
Make your weekly order even easier with a subscription. Cancel any time.
Pick up or Have it Delivered
Meals are bagged and ready for pickup… or schedule a convenient delivery.
Say goodbye to frozen dinners, trans fats, and preservatives. Local Health Market provides all-natural prepared meals across San Antonio. Our meals are designed with the perfect balance of proteins, vitamins, and carbs to boost your energy and have you feeling your best.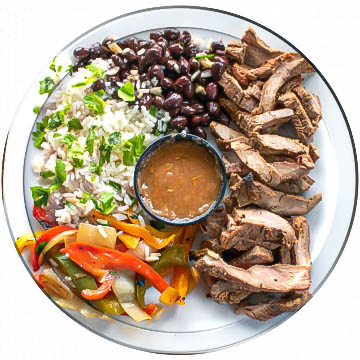 Lean protein with sides of vegetables, rice, and beans. Everyone loves fajitas, especially when they're ready-to-eat!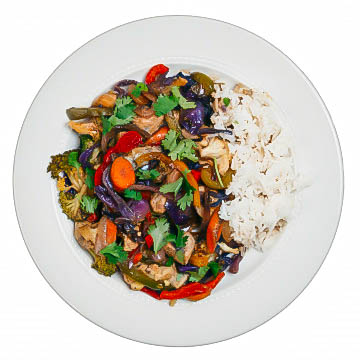 Bursting with flavor, our chicken and veggie stir fry is a family favorite. Get this healthy meal today.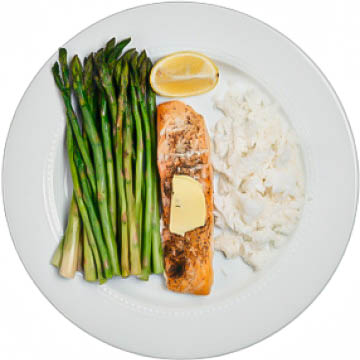 Pack in those Omega 3s and protein. You're sure to feel full while keeping calories low with this specially prepared meal.
Delicious Food That's Good for You
We know healthy food can get a bad rap, but at Local Health Market, we don't compromise on taste. Each prepared meal has been designed by our founder, a local nutritionist who is passionate about helping people live their healthiest lives. She knows that eating healthy isn't easy, so why are so many nutritionists telling people to eat unappetizing food?
Try our healthy prepared meal delivery, and we suspect that you won't even notice you're eating "healthy food." That comes later when you wake up the next day thinking, "I feel great!" 
Prepared Meal Delivery FAQ
Local Health Market offers pickup and delivery options in San Antonio. Since we are a local meal prep operation, we do have a few requirements for delivery. If you have questions about our prepared meal service, please give us a call!
We are currently able to deliver meals to the following zip codes: 78230, 78231, 78248, 78257, 78258, 78260, 78209, 78212.
Our driver will deliver your meals Monday morning between 9 a.m. and 11:00 a.m. Since our delivery is weekly, consider choosing meals to cover the rest of the week.
We recommend you submit your order by Saturday evening so that we have enough time to prepare your healthy meal.
Subscribe to Our Healthy Prepared Meal Service AND Save 10%!
Love Local Health Market and want to receive delicious meals without having to remember to place your order every week?         Start a subscription! 
New orders will be created for you on a weekly basis, and we will bill you as you go. Want to make a change? Your orders are entirely flexible. For new subscribers, you agree to at least 2 weekly orders before you are able to cancel the subscription.
Save money and streamline your weekly meals with a Local Health Market subscription. 
Select the SUBSCRIBE option at checkout to add this service.
Why Healthy Prepared Meals Matter
We're all busy. We're busier than ever. Between soccer practices and conference calls, it can be hard to prioritize your health. The American solution has been to make food faster… but at the expense of our health. 

We believe a healthy meal doesn't have to take two hours to make. Local Health Market does the preparation for you so that you can enjoy a fulfilling meal even when life gets crazy.

Our founders, Sarah and Jason, opened Local Health Market to share our experience and knowledge with San Antonio. We're all about empowering people to live a healthy lifestyle and build a strong foundation of health through the right foods, targeted supplements, and lifestyle changes.

Let us become your health partners. Order a healthy prepared meal today!